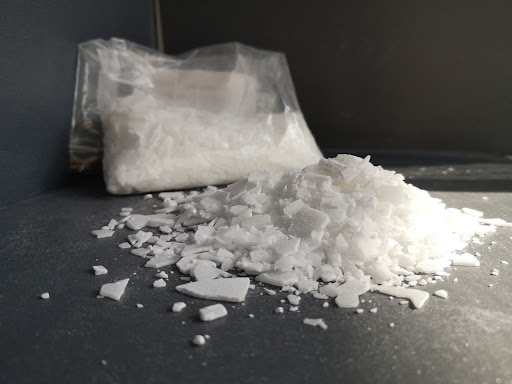 CZ – Calcium Zinc Stabilizer
Shivkrupa Industries is now one of India's leading manufacturers of calcium-based stabilizers. We've made major efforts in the development of stabilizers as part of our commitment to the PVC industry's long-term viability. We provide a large portfolio of PVC heat stabilizers, as well as one-pack PVC heat stabilizers for a variety of applications.
Stabilizers based on calcium are a new generation of stabilizers that have grown in popularity in the PVC market. We have developed exceptional products with a competitive advantage due to our indigenous innovative capabilities and based on sustainable growth.
Calcium stabilizers from Shivkrupa Industries are performance-oriented, with excellent long-term color retention, outstanding mechanical properties, and high weathering resistance.
Product Grade
Applications
Features
S CZ- 6688
Rigid Pipes (ASTM D 1785, BIS 4985, BIS 12818), Foam Board, Rigid Sheets and WPC sheets
Well-adjusted stabilizer and lubricating system for fast gelation & excellent mechanical and aesthetic properties
S CZ – 7085
Non-pressure, Plumbing and SWR Pipe (BIS 13592)
Superior performance while processing
S CZ- 6014
Foam Board, Rigid Sheets and WPC sheets
Provides higher output, reducing the processing cost & excellent mechanical and aesthetic properties
S CZ – 7020
Conduit Pipe,Foam Board, Rigid Sheets and WPC sheets
High Thermal stability and good color hold
S CZ – 7050
Agriculture, Casing, Corrugated, Plumbing and Pressure Pipe (ASTM D 1785, BIS 4985, BIS 12818)
Provides higher output, reducing the processing cost & excellent mechanical and aesthetic properties
S CZ – 6070
Conduit Pipe
High thermal stability, brighter finish and good gloss
S CZ – 5353
Commercial Pipes
Excellent lubrication allong with heat stability
S CZ – 7272
Type B (House wire) and Type C
Leather Cloth (Compact Layer)
Designed for high speed extruders